"I counted sixty dead bodies in the bush on the day we left," says Kina. "It was fear that made us leave… The killings," says Hadiza. "They were shooting bullets everywhere," Sadiya adds.
Violence is spreading in Mali and throughout Niger. Armed men charge into communities, killing indiscriminately. People are left with no choice but to run – leaving everything behind.
Kina, Hadiza and Sadiya all live in the same refugee camp in Sarayé, around 300 kilomoters from Niamey, the capital of Niger. Although they fled from different places, their stories are similar in their horror.
Kina
Kina, a 64-year-old Nigerian father lost everything when armed groups stormed into the community in Mali where he'd been living since he was a teenager.
Like many people living in Niger and Mali, he was a cattle-breeder before the conflict erupted. Cows were his only source of income, but he was forced to leave them behind when he fled to escape quickly.
"We feared for our lives," he says. "Everyone left. We took nothing with us. In Mali, I had at least 25 cows – but now, we have been stripped of everything we had."
Kina lost two close relatives and forty friends in the fighting. The day he left, he counted sixty dead bodies in the bush.
He escaped and fled to Niger with his eleven children. "It was a difficult journey, the children had to walk as we didn't have enough donkeys to carry them. We were all so thirsty, hungry and tired."
Kina sells wood and dry grains when he can, but heavily relies on support from neighbours, and aid agencies like the International Rescue Committee to support his family. "We are poor and we miss food. That is our main problem now. We don't have enough to eat. But it is better here for me here. We are at peace. I've stopped running."
The IRC provide Kina's family with shelter, food and soap to help them survive.
"There was a time when we thought cattle breeding was the best job in the world – but our life in the bush is over now. I want my children to study so they can have better opportunities: that is my dream."
Hardiza
40-year-old Hardiza wasn't able to take anything with her when fighting broke out in her village in Mali. "25 people were killed that day. I remember children crying. At one point I passed out. We left in a rush in the middle of the night," she explains. "We spent three days on the road, running for our lives."
Hardiza fled across the Mali border into Niger by foot, travelling with an expectant mother who was forced to give birth on the way.
Now living in Sarayé, Hardiza is never far from the memories of conflict. "It is true we are at peace here," she says of Sarayé. "But people are traumatised. Women scream during the night with nightmares. We have suffered enough."
Sayadi
Sayadi is also struggling to adjust to life in the camp after fleeing Mali. "There is a big difference between these two lives: before it was better, we were self-sufficient. Now we have no way of earning money."
Sayadi used to enjoy work. He was a tailor, offering his services across different markets in Mali. He also bred cattle and owned multiple animals.
"But we had to leave," he explains. "The killings were multiplying, the conflict scared us and it was impossible to work. We had to go."
The IRC provided Sayadi and his family with shelter and food as soon as they arrived in Sarayé. "God bless this organisation, he said. "They have enabled us to make it this far – but there is still many things we need."
The crisis continues
There are thousands of people like Kina, Hadiza and Sadiya who have arrived in refugee camps in Niger with nothing and no way to earn money.
The pressure on Niger's dwindling resources is mounting every day as fighting continues to tear through the country and neighbouring Mali. Niger is in crisis. There are millions of people in need of help. And yet, it's an emergency that's largely stayed out of the headlines.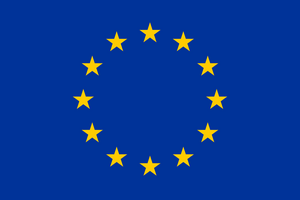 About our work with the European Union