Masresha Mitiku, Senior Cash Transfer Officer at IRC Ethiopia, gives insight into the challenges of her work, what keeps her going, and how cash relief has proven to be a lifeline for displaced families during the COVID-19 pandemic.
COVID-19 has doubled the crisis happening in Ethiopia. Even before the pandemic, almost 2.4 million Ethiopians were displaced as a result of inter-ethnic conflicts. Major climatic events, such as prolonged droughts, locust attacks and heavy rains have devastated those reliant on their crops or livestock to meet their daily needs, worsening the already staggering levels of food insecurity in the country.
Many families who were forced to flee had to leave everything behind, losing their livelihoods in the process. Add to that the restrictions on movement following the COVID-19 pandemic, and those who relied on daily wages from informal jobs have now lost the opportunity to make ends meet.
In one of the most challenging year's we've had as humanitarians, here are three lessons I've learnt:
You have to be prepared for anything
Besides the pandemic, which currently has the entire world in its grip, you've got to brace yourself for whatever comes your way in Ethiopia. This could mean anything from long negotiations with government bodies, to climatic events such as flash flooding.
But there's another aspect to field work – you also have to be mentally prepared to see how devastating people's circumstances can be. During my visits to support displaced people, I've heard stories from people who have witnessed their loved ones being killed during the conflict, or not being able to return to a place that was once their home.
Hearing first-hand accounts of human suffering can often take a toll on you – but it motivates me even more to help the people we support move forward.
The determination of our country staff to find durable, long-lasting solutions and aid our clients in building a better future for themselves inspires me to keep going, despite all the setbacks we face.
Simple solutions often work best
During a crisis as unprecedented as a global pandemic where we've had to adapt our programmes quickly, it's often the simpler solutions that have proven to be the most effective ones.
Cash assistance comes in handy in these cases – it's easier to transport than non-food items, and can be immediately handed out in emergency situations. Through our EU-funded cash relief programmes, the IRC has been able to help displaced families who have lost their livelihoods to get back on their feet.
It also has the added benefit of helping people feel a sense of ownership over their decisions, as they can put it to use for whatever they prefer. Some of them have even used cash to establish small trades or settled down by renting a house. By having agency over their own spending, they've been able to change their living situations – paving their own path towards a new future for themselves and their families.
The most important thing is to remain hopeful
Despite the challenging context we work in where things are constantly shifting, I've seen first-hand how persistent human beings can be, even after having faced unimaginable hardships.
The strength of the people I've met working for the IRC always touches me – to this day, seeing the hope for a better future shine through their smiling faces is what keeps me going.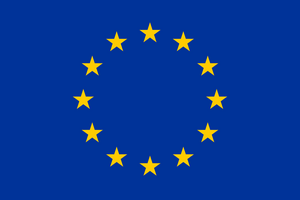 About our work with the European Union