What is resettlement? Why is it needed? And how can it be strengthened? Find out here.
What is refugee resettlement? 
Resettlement is currently one of the few safe and legal ways that refugees are able to reach safety in EU states without further risking their lives on perilous journeys in search of protection. 

Today

86% of the world's displaced people

live in neighbouring countries and low- and middle-income regions. Through resettlement, some of the most vulnerable refugees in these regions  are transferred to safe countries elsewhere - such as EU states, Canada and the US - where they are granted a pathway to permanent residence. 

Resettlement countries choose to commit to accepting a certain number of refugees each year. The UN refugee agency, UNHCR, refers refugees to states, who then choose who they admit, according to their own national criteria. 

Resettlement is separate and additional to asylum, and cannot replace a functioning asylum system. However, resettlement schemes provide a durable solution and access to protection for vulnerable refugees who are outside the EU and do not have adequate support in their host countries.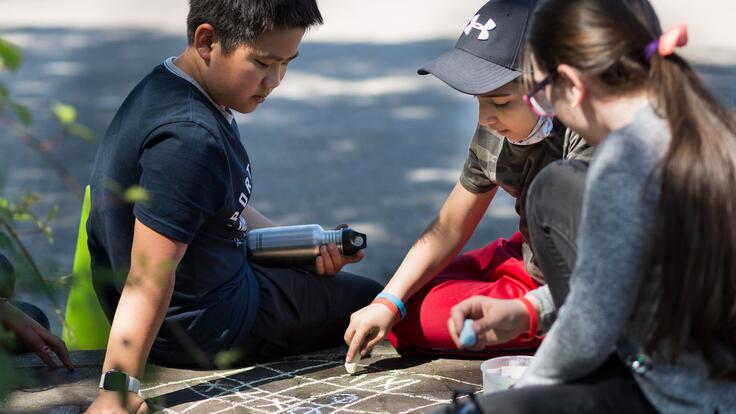 Why is resettlement important?
Even long after their departure, many displaced people still cannot return to their country of origin as they continue to face grave dangers, such as violence or persecution. This may make return impossible.

In the regions they have fled to - especially those that host large numbers of refugees - people and families are often forced to live in camps or substandard shelters for long periods of time. These states are demonstrating immense generosity, but they often do not have the wealth or resources to cater for people's complex needs, guarantee successful integration, or provide a durable solution.

In some cases, these countries cannot uphold the fundamental rights of refugees - and particularly the most vulnerable, at whom resettlement is aimed. A large majority of people in need of protection through resettlement are women and girls, survivors of violence and/or torture, and people with specific legal and/or physical protection needs.
For refugees, resettlement can be a lifeline - it gives them a chance to find a stable new home, take back control over their own life and become self-reliant, and integrate into a society that recognises their rights.

For states, it is an important tool to show international solidarity with other countries and people in need of international protection, to share responsibility for refugees in the international community, and alleviate problems impacting the first country of asylum, improving the situation for those remaining there.

For receiving communities, resettlement can be greatly beneficial as it allows for the effective reception and integration of refugees. If adequately supported, refugees often thrive and contribute to their communities, building their families and careers, and gaining citizenship.
What are current resettlement needs?
What must the EU do to help?
Last year, the EU's member states and the UK resettled just 9,119 refugees - falling far short of their commitment to welcome close to 30,000 refugees through this route in 2020 and representing only 0.6% of global needs. Worse still, EU member states failed to issue new pledges for 2021, meaning that we have lost out on a whole year of refugee resettlement in the Union at the very time we need it most. While these vital programmes have been restarted, it is imperative that they are strengthened and scaled up in a future-proof way.
As one of the world's wealthiest and most stable regions, the EU and its member states can and must do better. This will require demonstrating real global leadership on refugee protection, and charting a fresh way forward as the international community recovers and rebuilds from COVID-19. Here's how:
Fulfilling their pledges for 2020
EU member states must urgently meet their pledge to welcome 30,000 refugees in 2020 by the end of 2021.They can achieve this by employing the innovative solutions developed during the COVID-19 pandemic, for instance by conducting resettlement interviews online rather than in-person, or pooling and coordinating resources to make flights or selection missions more cost-effective.
Making new bold pledges that meet global needs for 2022
EUmember states must commit to significantly increased pledges for 2022, including resettling at least 36,000 refugees next year. Despite their slow progress, the IRC believes that it's realistic and achievable for EU member states to resettle 250,000 refugees by 2025.
Committing to a sustainable resettlement scheme across the EU
The EU must urgently restart negotiations on the Union Resettlement and Humanitarian Admission Framework (URF) which would help create a more structured, predictable and longstanding EU policy on resettlement, and provide an important lifeline for refugees. 
Developments on this critical framework have been blocked in the European Council since 2018, as it is bundled into the larger Common European Asylum System 'package' of reforms. However, some progress has now been reached on other individual files by 'decoupling' them from the overall package. Efforts to advance on specific files must be done in a balanced way, ensuring that measures to strengthen safe routes to protection, such as the URF, are also adopted. This could break the deadlock that has hampered meaningful, coordinated progress on resettlement since 2018.
What can I do to help?
Learn more

 

about the need for increased resettlement and the role of the EU Resettlement Forum.
Follow us on Twitter

to stay up to date on the latest developments around resettlement in Europe.

Make a donation

to help us provide life-saving care to people fleeing conflict and natural disaster.